Google+
Welcome to Tudor House Inn

Guest House & Conference Venue

 








Welcome





Tudor House Inn is an old, quiet and welcoming, Tudor style family home in the suburbs of Durban North which is a basic and affordable bed & breakfast establishment.




Our guests may arrive as strangers but we make sure that they depart as friends. Our variety of accommodation options include 5 self catering units as well as rooms for travellers on a budget. For a business person we offer ideal accommodation with easy access to Durban's central business district and King Shaka International Airport.



We offer secure parking on the premises and also have facilities available for formal and private functions, conferences, birthdays, weddings, and training workshops.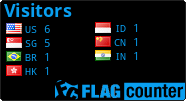 Translate / 翻譯/Traduire /übersetzen/ Tradurre / 翻訳する/ переводить/ Traducir /Oversæt /Vertalen / Translate / Traduzir/
We Accept the following major credit cards
•Terms & Conditions •Refund Policy •Privacy Policy
Copyright © 2010 - 2014 Isuave Technology - All rights reserved.
Site Developed by Isuave Technology